Harvest as in old time
2006 will surely be remembered Alsatian winemakers as a particularly difficult year. After a first hot and then cool and rainy, the exceptional rainfall in September, and a good part of October, has promoted the development of decay and the collapse of a large number of clusters including Riesling.
These adverse weather conditions of course considerably reduced yields per hectare, but should be provided this year mark a sad? Indeed, not only the musts sampled in our tanks show no default but they are carriers of many promises for both the Grands Crus Late Harvest and Noble rot.
Also, to close the cycle of harvest on a festive note and resolutely optimistic, we organized a "harvest the old" in our last piece of gewurztraminer in the heart of Zinnkoepflé.
The magnificent coupling provided by Serge Krafft (from Westhalten)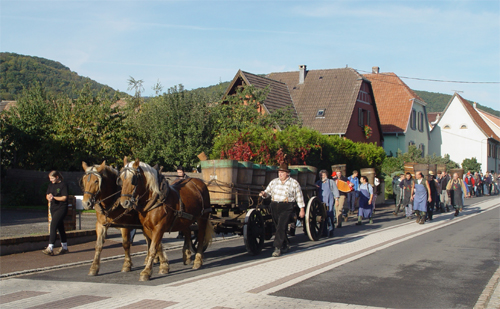 The procession of harvesters follows the pace set by the horses.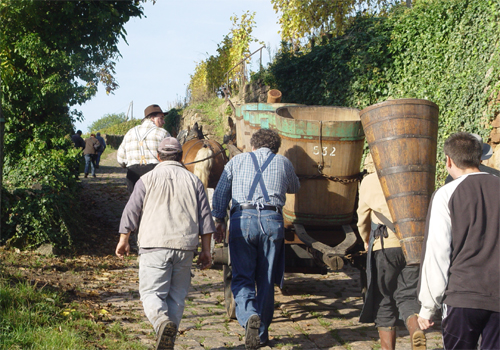 The slope leading to Zinnkoepflé is steep.
Men and horses resumed their breath before the last steep.
The plot harvesting is now quite close.
Last orders to pickers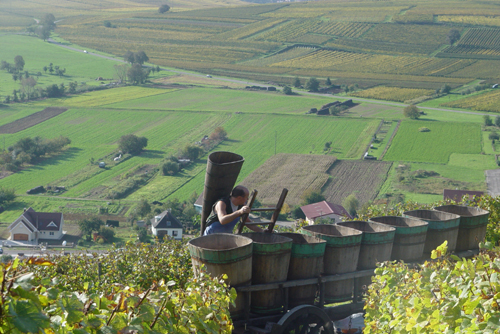 First unload hood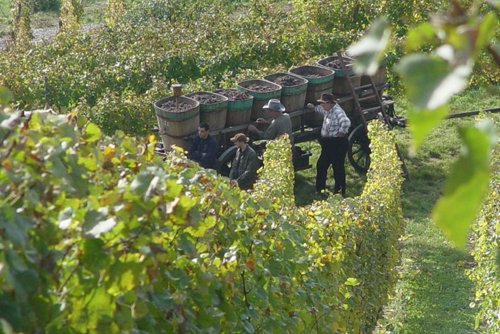 The ancient wooden vessels are full, it is time to move to table!
The guests enjoyed the musical aperitif in the magnificent "outdoor opera" of the Zinnkoepflé.
Seppi answered questions from the journalist FR3 interested in the symbolic significance of this particular harvest.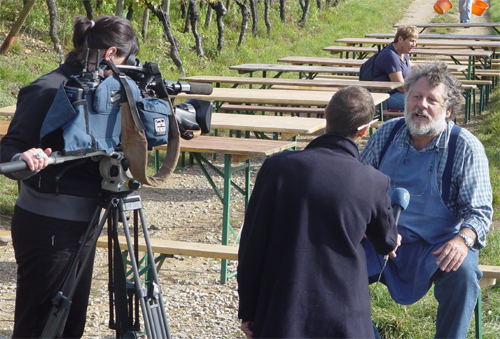 A view
of Soultzmatt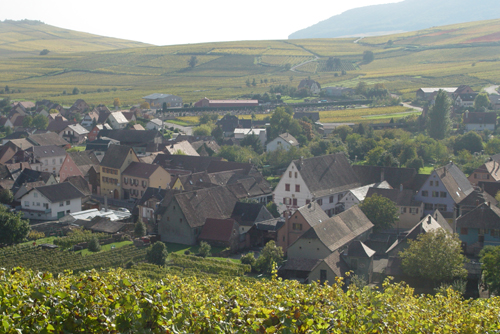 The performance of these 40 acres of Grand Cru gewurztraminer proved, as expected, since small will not even 8HL per hectare! In contrast, the refractometer controller INAO does not scale large enough to measure the degrees of potential alcohol, it had a more refined. Verdict: 26 ° (against 18.3 ° required for a Selection de Grains Nobles), the absolute record for our area!
What put heartened grand and complete this wonderful day of "harvest as the old time".